Kroonfacilitair
bedrijf
ameland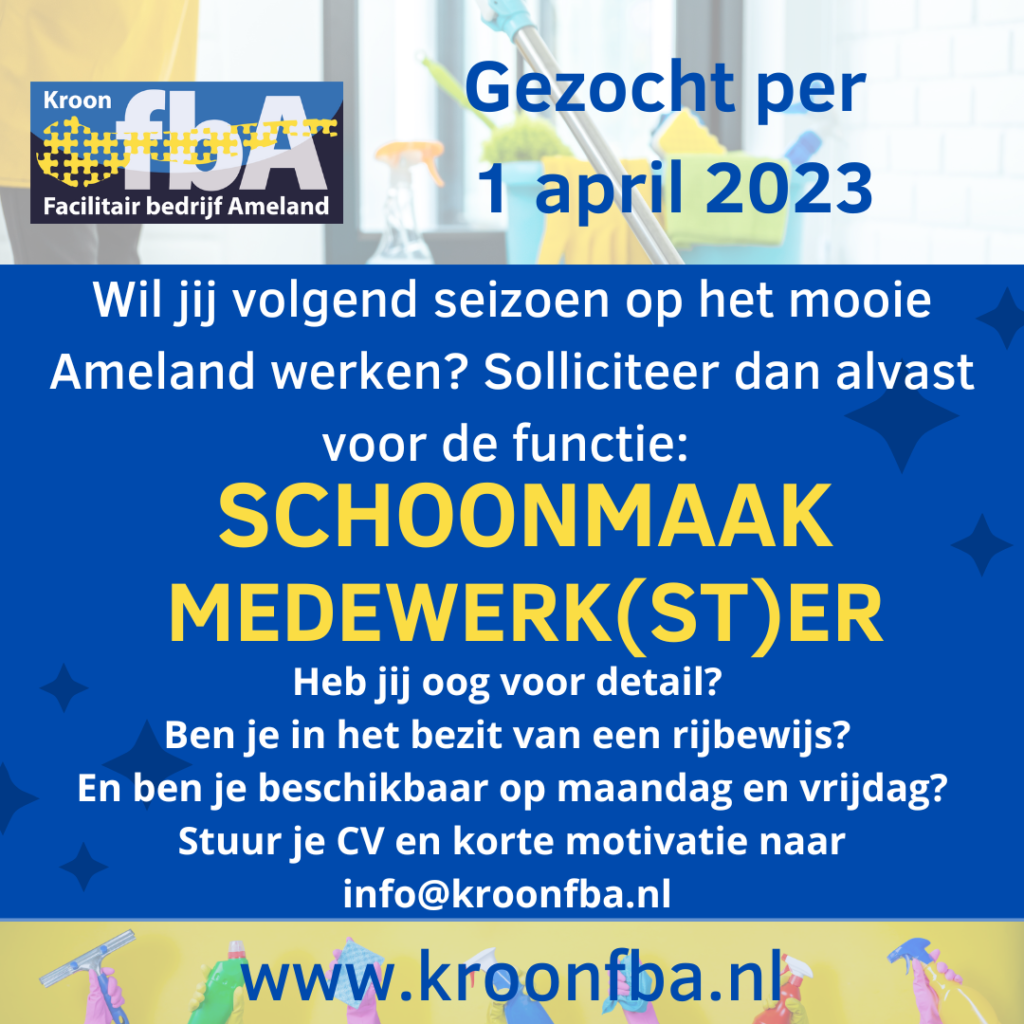 Gezocht: vanaf 1 april 2023

Voor het nieuwe seizoen zijn wij per 1 april 2023 opzoek naar toppers voor ons schoonmaakteam. Heb jij oog voor detail? Ben je in het bezit van een rijbewijs? En ben je beschikbaar op maandag en vrijdag? Stuur dan alvast je CV en een korte motivatie naar info@kroonfba.nl of klik op onderstaande button en wie weet ben jij in het volgende seizoen onze nieuwe collega. 

Voor vragen over deze vacature kun je ons een e-mail sturen.
Kom regelmatig terug op deze website om te kijken of er geschikte vacatures openstaan. 
Een open sollicitatiebrief met CV is altijd welkom.